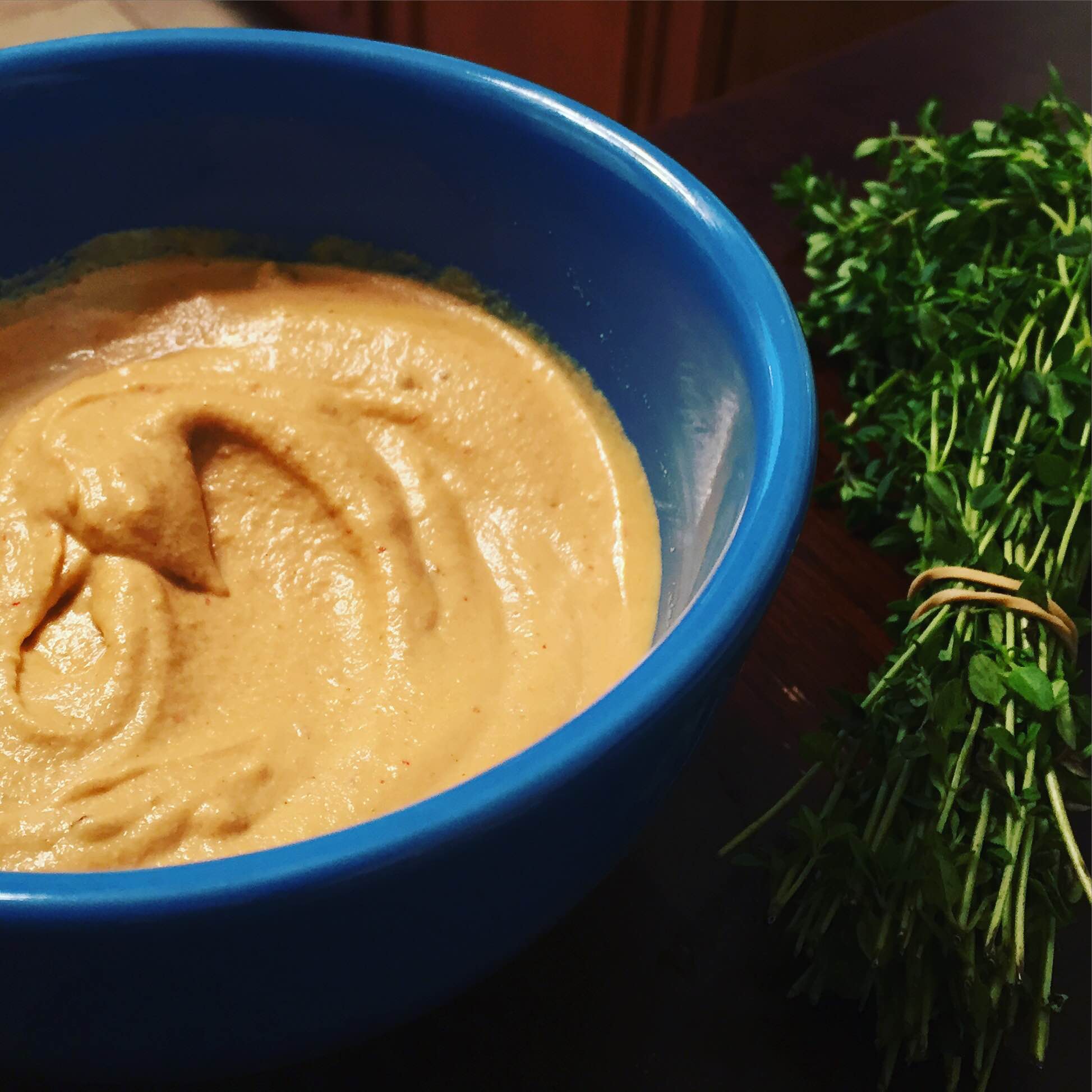 While eating breakfast this morning, I flipped through a cookbook.  Not unusual for me — as you may or may not know, I do this during most meals I eat alone.
The book I happened to be reading was David Rosengarten's It's All American Food which captures recipes from a wide variety of the multicultural and regional culinary dialects that have contributed to American cuisine.
It might be the hipster San Franciscan in me but so much of the food that seems ubiquitously trendy or now a timeless norm is missing from the book…like Buddha bowls, veggie burgers or even kale salads.  Even if the first two foods might still be a part of my diet in a bubble, surely it's reasonable to say that the kale salad has now gotten nation wide recognition although probably had not broken out in 2003 when the book was written.
And so what if veggie burgers and buddha bowls are part of a culinary "dialect".  It's one of the dialects I speak.  It's also part of the larger food conversation and how environmental and health trends continue to shape the foods we eat.
As to my own personal food choices, they have also evolved over time.  In college, my speciality was a very mean penne a la vodka with a made-from-scratch sauce.  I had little regard for how much cream went into the sauce and even less for how much vodka went into my mouth during the cooking process.
But times (and my metabolism) have changed.  Nowadays my favorite things to cook with friends are things like Angela Liddon's Thai Sweet Potato Veggie Burgers with Spicy Peanut Sauce that are chock full of the veggies, protein and flavor.  Me from 10 years ago would not have believed that today's me has discovered how to make a pretty delicious vegan cheeze that both my vegan, gluten-free lactose intolerant and event VEGETARIAN friends find delicious…even if it isn't brie or parmesan.
Perhaps I'll actively post and I'll get thousands of viewers to this blog.  However, even if no reader sees this, this blog will still be a personal record for me as every recipe has been for the person who passed it forward.  Somewhere in the writings will be the answers to questions like Who am I?, Where did I come from?, Where did I live?, What did I find delicious?, What was important to me?, How did I live my life? and so much more.  I won't always be sure of the questions or the answers but somewhere in this written record about my connection to food and how I think about it in the NOW, they'll be there.